Happy Earth Day greenUPGRADER readers!!
Can you believe this day of earth-friendly behavior and learning has been around for 43 years? It's hard to imagine there was a time, not so long ago, when people knew almost nothing about chemical pesticides and industrial plants were free to dump their waste directly into lakes and rivers.
Thanks to the hard work of Earth Day founder Gaylord Nelson, and millions who share his passion for a healthier planet, we've come a long way since then. Although we might not always like how well they're enforced, laws like the Clean Air and Water Acts ensure that we have at least some recourse against those who would treat our only planet like a landfill.
Sometimes, fighting to protect the natural world can feel like a losing battle. For those who believe we are meant to be stewards of this marvelous blue marble, it's important to remember how far we've come, how much has been achieved. Browse the infographic below for interesting facts and figures from the first Earth Day until now.
And then do your best to get outside today...enjoy the beauty of this amazing place we call home! Feel the wind in your hair and the sun on your face. Breathe some fresh air. It'll help remind you why we're fighting so hard to save it.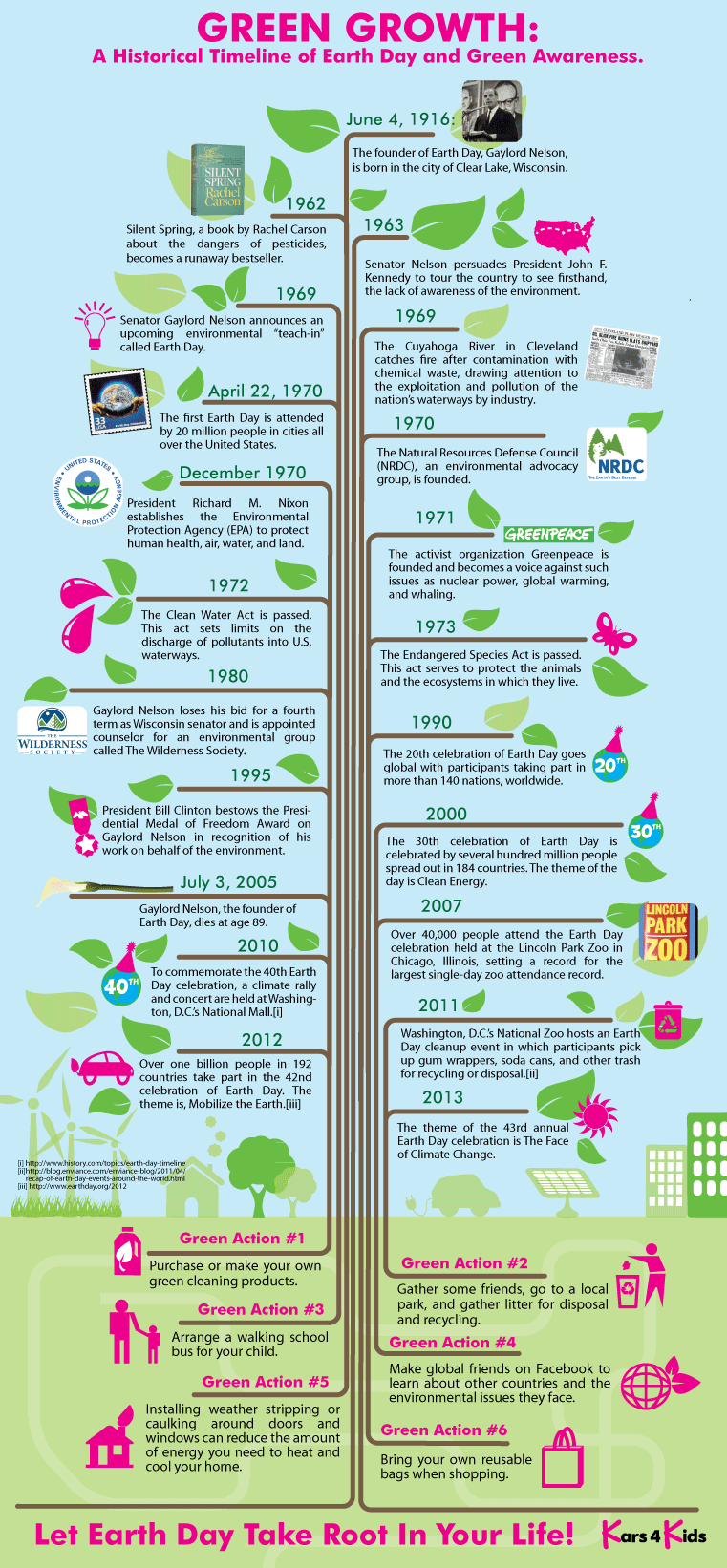 Earth Day graphic produced by the Kars4Kids car donation program
Top image via alicepopkorn/Flickr